A recent trip to the Asian store has left me armed with a typical ingredient in Chinese cooking, black beans.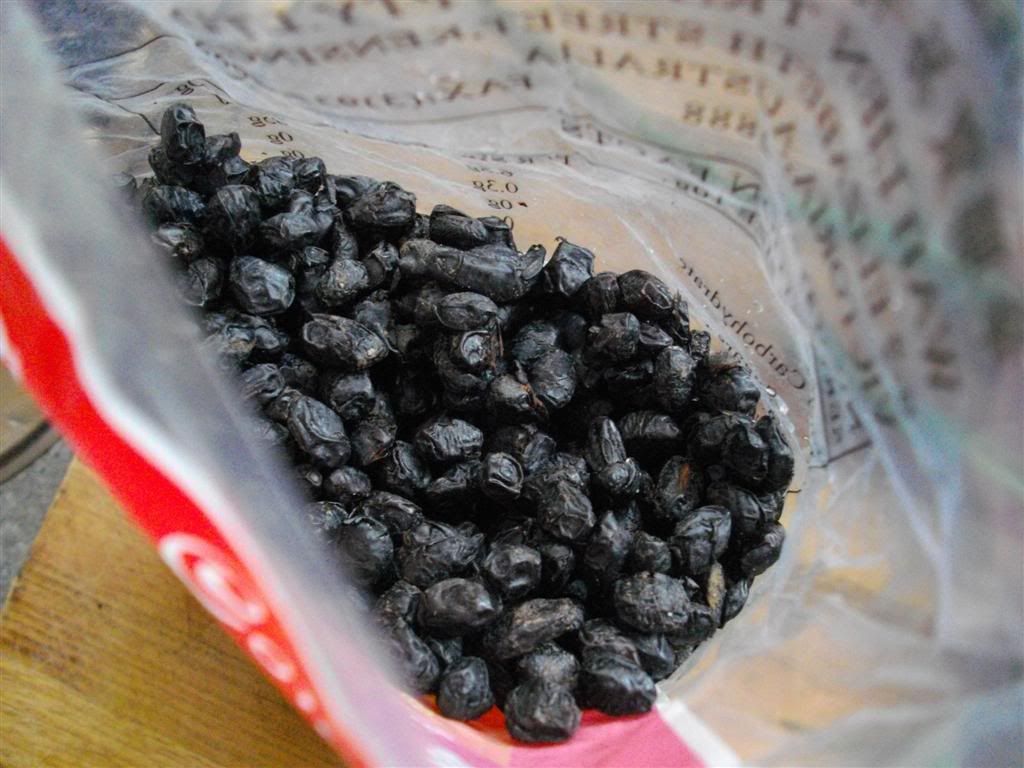 Not to be confused with the black beans used in Latin American cooking (black turtle beans), this is actually salted soybeans with a slight pungent smell and a distinctive salty-bitter-sweet flavor.
There are heaps of varieties of black bean sauces available in the local supermarket, but for $1.30, this 375g pack of black beans is a real tasty bargain that would go a long way since you won't have to use a lot per dish, like for this one...
3 teaspoons black beans
2 teaspoons chinkiang (black rice) vinegar
1 teaspoon oyster sauce
1/2 teaspoon palm sugar
1/3 cup water (or stock if you have some handy)
1 teaspoon corn starch
Mix above ingredients together and slightly mash the black beans to release more flavor.
This will be used as sauce for a quick beef stir fry using
300g rump steak, sliced into thin strips
handful of enoki mushrooms (they were there in the fridge, so might as well add it! just chop off roots)
4 cloves garlic, minced
1 inch ginger, minced
5 spring onions, chopped (separate the white part from the greens)
3 birds eye chili (decrease if you dont want it hot)
1 red chili, sliced, for garnish
1 (or 2) tbsp peanut oil
a bit of fungi to soak up that nice black sauce!
Swirl some peanut oil into a really hot wok and toss in garlic, ginger, birds eye chili and the white spring onions. Stir fry for a couple of seconds, then add in the beef, and the mushrooms (cook beef to your liking, I prefer it a bit medium rare) , then give the black bean mixture a quick stir and pour on to the beef. Let bubble a bit until the sauce has slightly thickened and looks glossy.
Serve on steamed rice and garnish with the red chili and the greens from the spring onions.